2019.04.13
Bells Racing / SoCal MXTF Qualifying Race Report of the Opening Round of 2019 All Japan Motocross Championship IA-2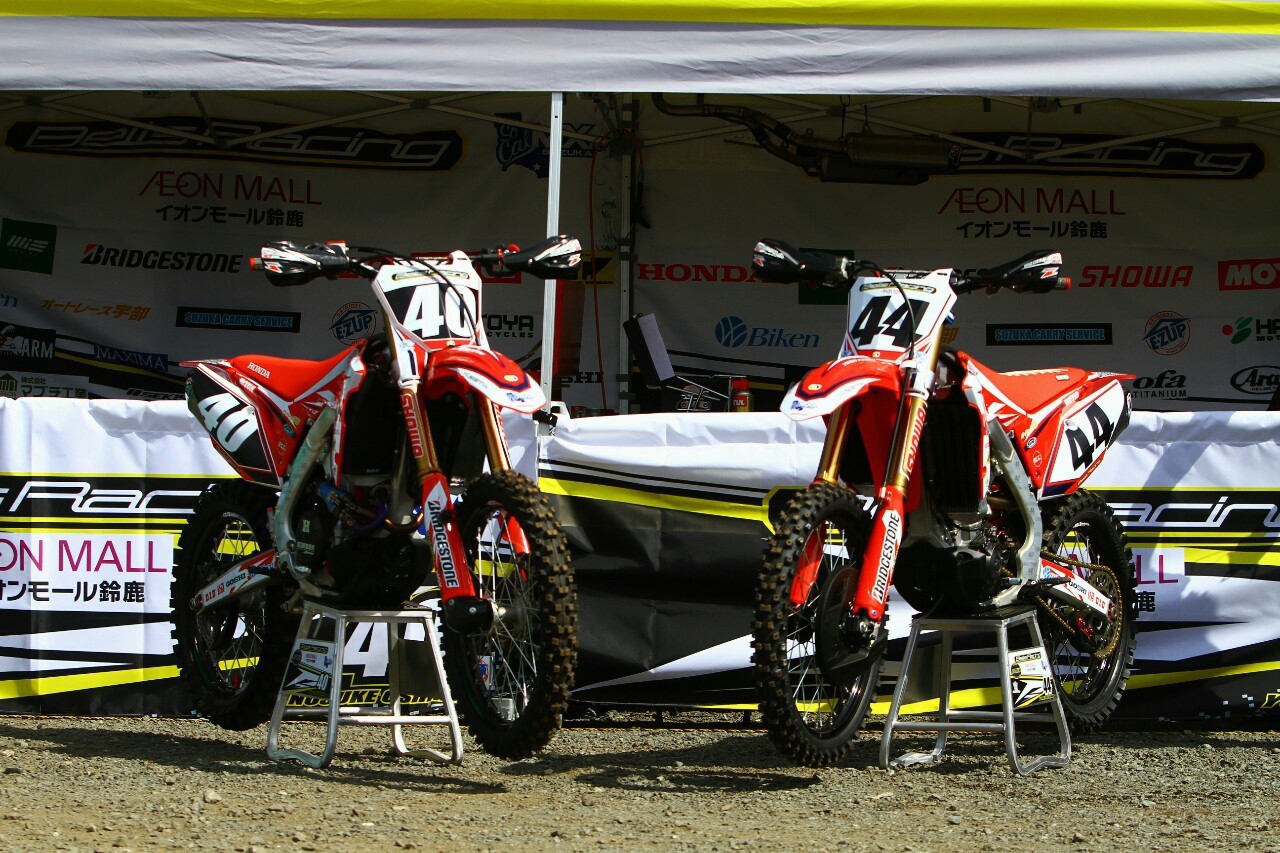 13th April (Sat.) IA-2 Class Qualifying Race
Kainosuke Oshiro Moved to Bells Racing / SoCal MXTF from 2019 will Start from 4th on the Grid for Tomorrow's Race
The opening round of All Japan Motocross Championship had begun at HSR Kyushu.
A new season with new team, Bells Racing / SoCal MXTF for Kainosuke Oshiro, will aim for the season champion in the IA-2 Class.
The IA-2 Class qualifying race is divided into 2 groups of A and B. The format itself is same with the IA-1 Class with 10 minute + 1 lap race. Oshiro raced in group A and finished 4th overall with a time of 12:47:842. Just 8 seconds off the lead and will aim for the victory for tomorrow's race.
Kainosuke Oshiro
"I finished 4th overall. The result was not what I was looking for however, I had a fairly decent start so for tomorrow, I will have a better start, not crashing, no mistakes, and concentrate for tomorrow's race."
—–
There will be 2 heats held for tomorrow's race.
Heat 1 will start at 10:15 a.m. and heat 2 will start at 13:55 in the afternoon.
Please check the below link for Live Timing.
http://www.maxbrain-jp.com/users/lap/index.cgi