2019.07.22
Bells Racing / SoCal MXTF Round 5 All Japan Motocross Championship IA-1 Race Report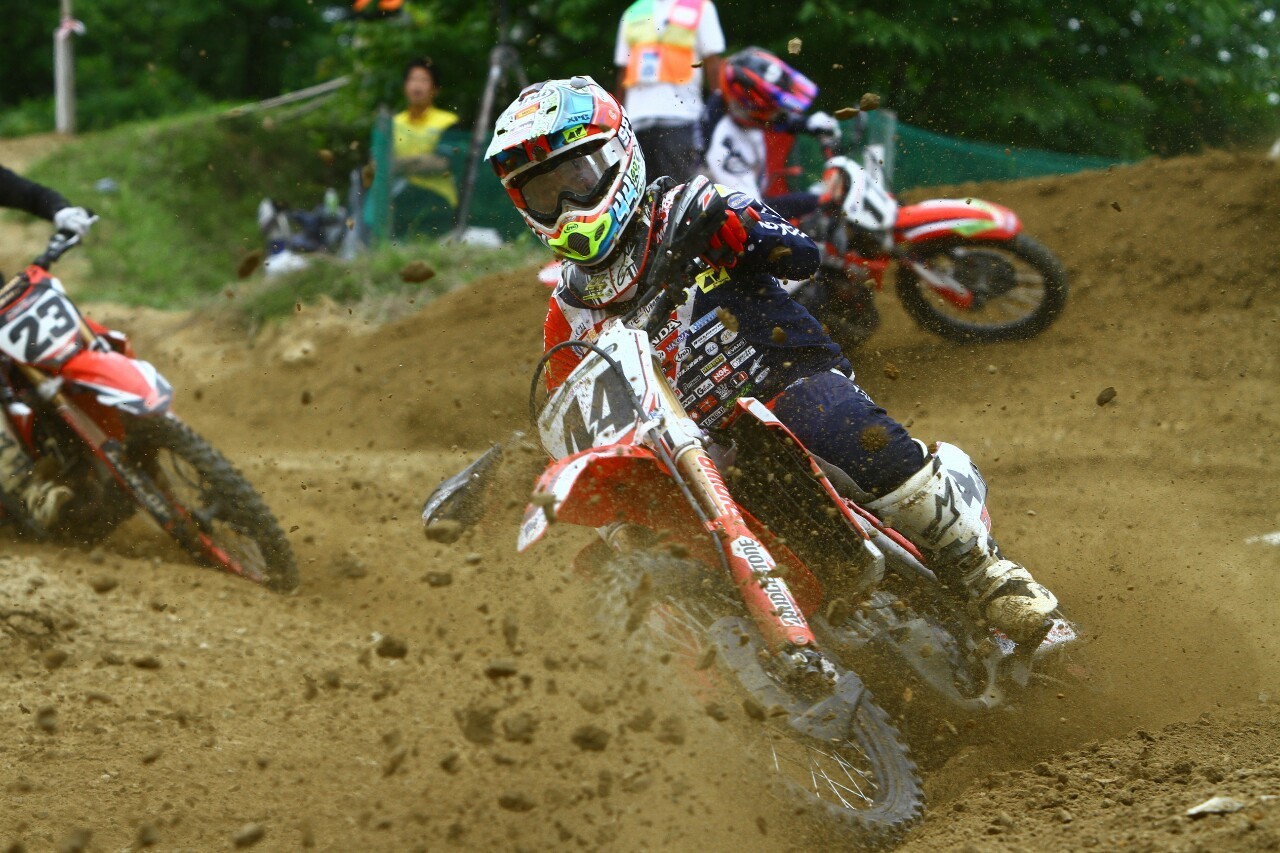 21st July 2019, (Sun.) IA-1 Class Race
Yohei Kojima Grabs His First Podium of the Season
3rd at Heat 1 and 7th at Heat 2
Round 5 of All Japan Motocross Championship took place at Fujisawa Sports Land in Iwate prefecture.
Welcoming the race day for team Bells Racing / SoCal MXTF and Yohei Kojima's fifth round came to an action.
After the qualifying race from yesterday, Kojima had changed the setup dramatically and went to challenge Heat 1.
Kojima made a fantastic start and takes 4th position from 7th starting grid. With 21 minutes into the race, Kojima had closed the gap between the 3rd place rider and 23 minutes in, Kojima grabs 3rd and charged through the field.
Closing stage of the race, Kojima snatches 2nd place however, at the last lap of the race, he loses a position and takes checkered flag in 3rd position. It was unfortunate since 2nd place was in his hands however, it was a satisfying 3rd place finish, earning the first podium of the season.
In Heat 2, Kojima had a slow start and comes back the first lap in 9th position. Things did not go the way like Heat 1 however, Kojima ends up 7th place finish in Heat 2 as a result. 4th overall for the weekend.
In the next round at Meihan Sports Land, Bells Racing / SoCal MXTF aims double podium with team being as one.
Yohei Kojima Comment
"First of all I would like to thank everyone who has supported me throughout the year. I finally finished in the podium. It was a very difficult situation from yesterday however, with hard work from our mechanic and SHOWA's support, we were able to set the bike up perfect.
Also BRIDGESTONE gave us fantastic tyres and as a result, I had the best ride of the season to finish 3rd in the podium. It is not an easy journey and I have made a big step forward with this podium finish. I was 4th overall however, as a private team, we were No.1 for the weekend.
Next round at Meihan Sports Land, we wish to have a double podium!
Please come and visit Meihan Sports Land at Nara Prefecture!
Thank you very much!"