2019.07.22
Bells Racing / SoCal MXTF Round 5 All Japan Motocross Championship IA-2 Race Report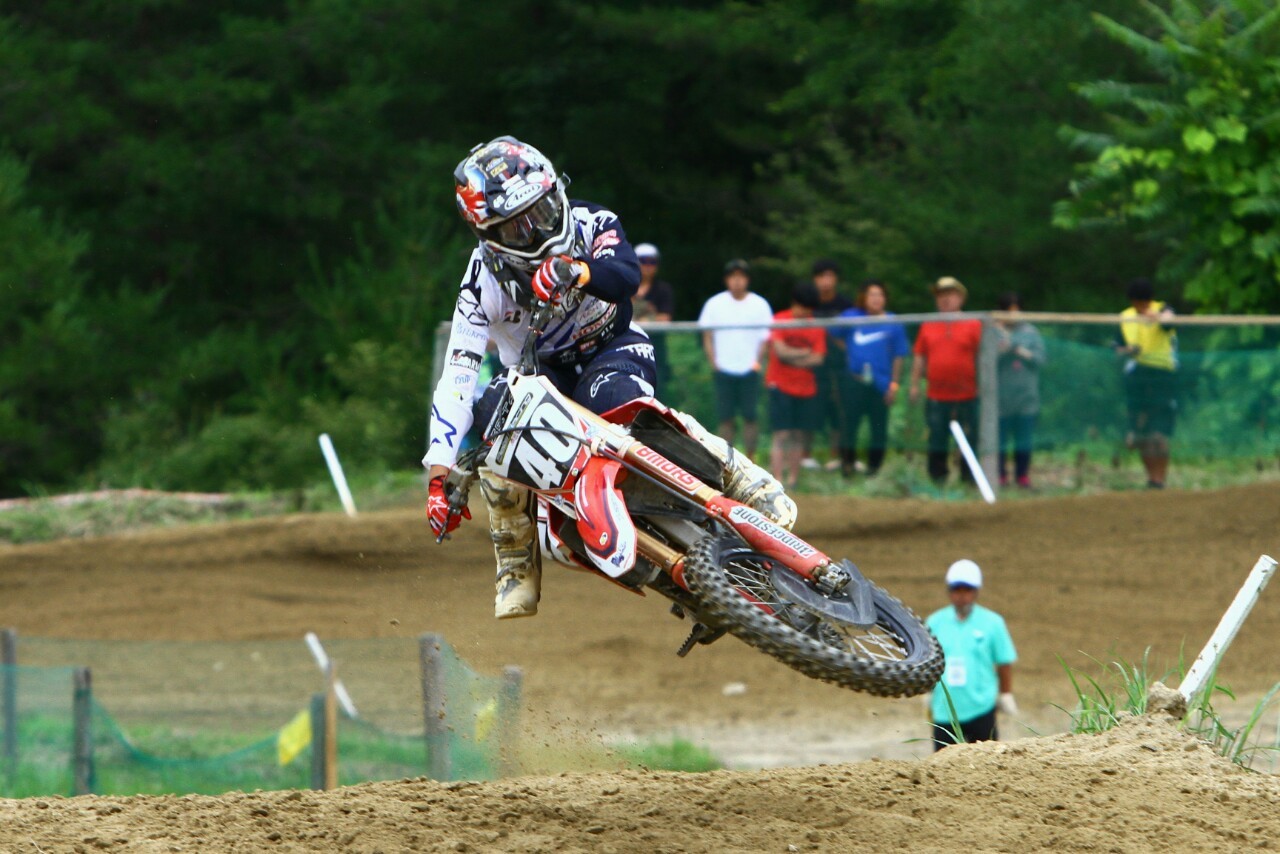 21st July 2019, (Sun.) IA-2 Class Race
Just Missed Out from the Podium for Kainosuke Oshiro
4th in Heat 1 and 6th in Heat 2
Round 5 of All Japan Motocross Championship took place at Fujisawa Sports Land in Iwate prefecture.
Welcoming the race day for team Bells Racing / SoCal MXTF and Kainosuke Oshiro's turning point of the season started.
The IA-2 Class race is formed from 2 Heats and the overall position will be decided. In Heat 1, Oshiro kept his position and comes back he first lap in 4th position. Like he stated from yesterday's qualifying to grab his own rhythm from the beginning and he did just that and aimed for the podium. In lap 9 Oshiro overtook the rider in front and comes back 3rd however, he lost a position back and had a frustrating 4th finish.
In Heat 2, Oshiro had a slow start and comes back the first lap in 6th position. Just after that he loses a position to 7th however, he came back to regain 6th position in lap 4. Being a patient race for Oshiro, settled 6th for Heat 2 to end the weekend.
From here there will be about a month of break to the next round at Meihan Sports Land. Oshiro will head to SoCal MXTF in America to train and will come back to aim for the victory.
Kainosuke Oshiro Comment
"All Japan Motocross Championship Round at Fujisawa. 4th in Heat 1 and 6th in Heat 2. I was aiming for a podium finish at least and I just missed out. It was a frustrating weekend for me. There will be a small interval until the next round at Meihan Sports Land and SoCal MXTF in America has invited me to train. I will do my best to aim for the victory for next round and at America I would like to train as much as I can and come back strong.
Please look forward for my strong come back at Meihan Sports Land. Thank you!"