2019.07.20
Bells Racing / SoCal MXTF Qualifying Race Report of Round 5, 2019 All Japan Motocross Championship IA-1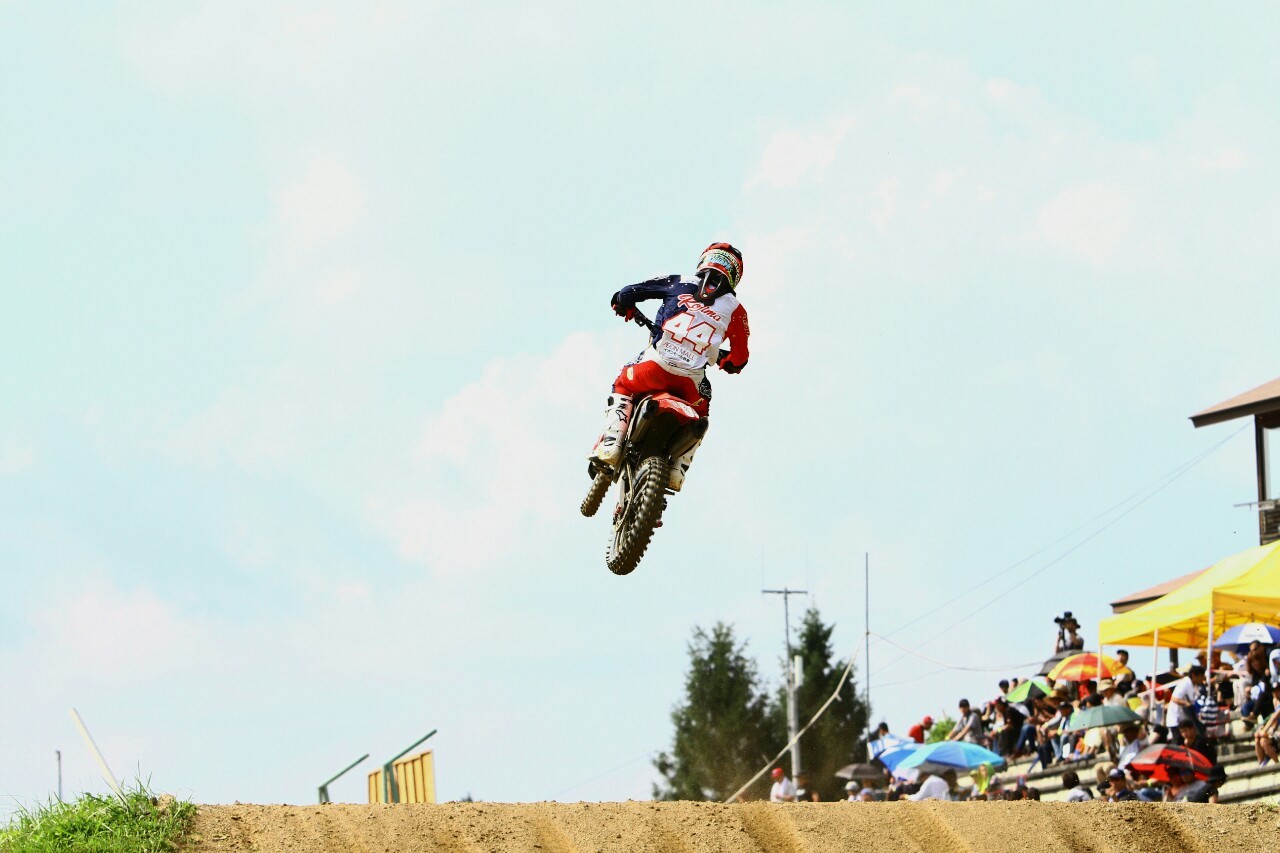 20th July 2019, (Sat.) IA-1 Class Qualifying Race
7th Place Finish for Yohei Kojima
Being as One with the Team, He will Aim for the Podium for Tomorrow's Race
Round 5 of All Japan Motocross Championship took place at Fujisawa Sports Land in Iwate prefecture.
From team Bells Racing / SoCal MXTF, Yohei Kojima's fifth round, the turning point of the season had started.
The IA-1 Class qualifying race format will be a 10 minute + 1 lap race. The starting position for tomorrow's race will be decided from the result of this race.
The weather condition was a lot better from the last race at SUGO. The course was in a perfect condition and the qualifying race had begun. From the start, Kojima placed 9th in the first lap. From there, 5 minutes in the race, Kojima made up 1 position and placed 8th and in the following lap, made up another position and charged his way through the field to finish 7th.
Kojima felt a bit wrong with the setup and will now prepare for tomorrow's race with pointing in the right direction.
Yohei Kojima Comments
"Today was the qualifying day of The All Japan Motocross Championship Round 5 at Fujisawa Sports Land.
Last year, I was able to finish in the podium in the race but for today's qualifying race it was an unfortunate 7th.
I thought that I was able to do a better race however, I have missed the setup and was not able to race in the best condition.
I will now setup the bike and preapre for tomorrow's race. Hopefully I can repeat what I did last year.
Oshiro had a decent race today and we are happy for that. Hopefully do a better race for tomorrow and forget what happened in the last race.
We will be as one and continue fighting so please look forward for Yohei Kojima and Kainosuke Oshiro for tomorrow's race! Thank you!"
—–
There will be 2 heats held for tomorrow's race.
Heat 1 will start at 11:10 a.m. and heat 2 will start at 14:50 p.m. in the afternoon.
Please check the below link for Live Timing.
http://www.maxbrain-jp.com/users/lap/index.cgi