2019.07.07
Bells Racing / SoCal MXTF Race Report of Round 4, 2019 All Japan Motocross Championship IA-1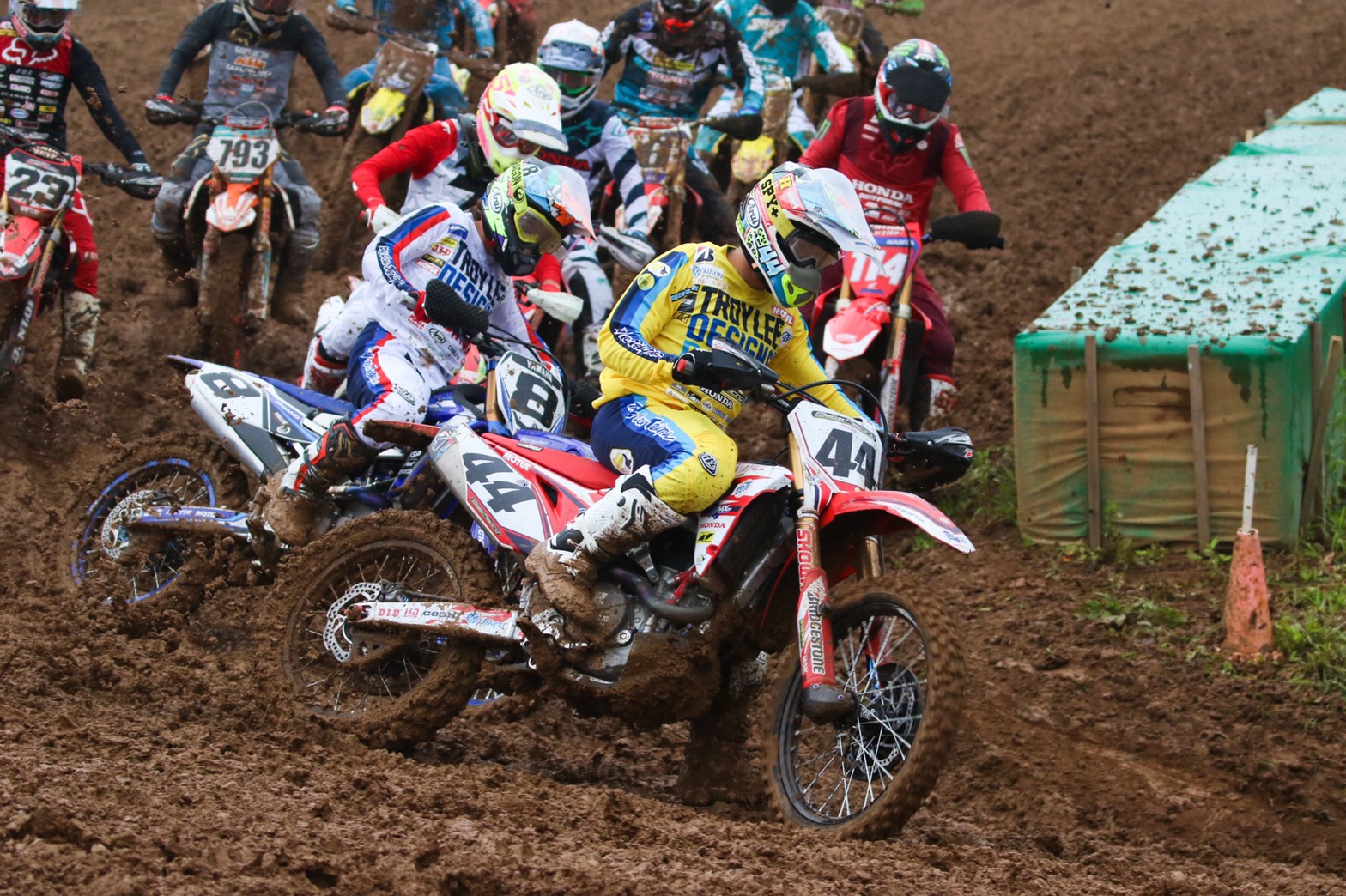 7th July 2019, (Sun.) IA-1 Class Race
Yohei Kojima Ends the Weekend with 8th in Heat 1 and 7th in Heat 2
Round 4 of All Japan Motocross Championship took place at Sports Land SUGO in Miyagi prefecture.
Welcoming the race day for team Bells Racing / SoCal MXTF and Yohei Kojima's fourth round came to an action.
The IA-1 Class race is formed from 2 Heats and the overall position will be decided.
The weather condition had not changed from yesterday and it was a tricky condition with rain and muddy track condition.
The Heat 1 for IA-1 class started and Kojima had a decent start coming back the first lap in 6th position.
Mid-way through the race he dropped a position to 7th however, with constant lap times, he was able to keep 7th position until Kojima had crashed in the final lap. Kojima was able to get back into the race and managed to finish 8th in Heat 1.
In Heat 2, Kojima made a rocket start off the line to grab the whole shot in turn 1 however, just after the exit of turn 2 he was struck with an engine stall problem.
Kojima was able to restart the engine quickly and joins back to the race to finish lap 1 in 7th position.
At one point, Kojima raised his position to 6th however, the pace was not in the right spot and loses the position again and falls back to 7th and managed to finish Heat 2 in 7th position, 8th overall.
It was not the result Kojima expected however, there were many positive feedback this weekend to promise a good result for the next round at Fujisawa Sports Land.
Kojima had finished in the podium last year at Fujisawa Sports Land and Kojima likes the circuit so this was a big step forward for the team and Kojima to be able to aim for another podium finish at Fujisawa Sports Land next round.
Yohei Kojima Comment
"I was 8th overall with 8th in Heat 1 and 7th in Heat 2. I had decent start off the line and was in 7th most of the time until I crashed in the final lap and ended my Heat 1. In Heat 2 I was able to grab the whole shot off the line and I thought that I would have won this however, I stalled the engine just after the exit of turn 2. I was able to get back going quickly enough to recover back to 7th position. Of course it was not the result I expected however, I was able to get a good feel from the bike thanks to the team. Oshiro on the other hand had crashed in both races and in Heat 2 hid arm was run over by another rider and it was very fortunate that it was not a broken bone. We wish him a speed recovery for the next round at Fujisawa Sports Land. I was able to grab a podium finish last year at that track and it is one of my favorite track so I would like to move on to next round with this good feeling and be one as a team to continue fighting for the podium. Thank you to everyone who had supported me at SUGO. See you in next round at Fujisawa Sports Land!"