2019.07.07
Bells Racing / SoCal MXTF Race Report of Round 4, 2019 All Japan Motocross Championship IA-2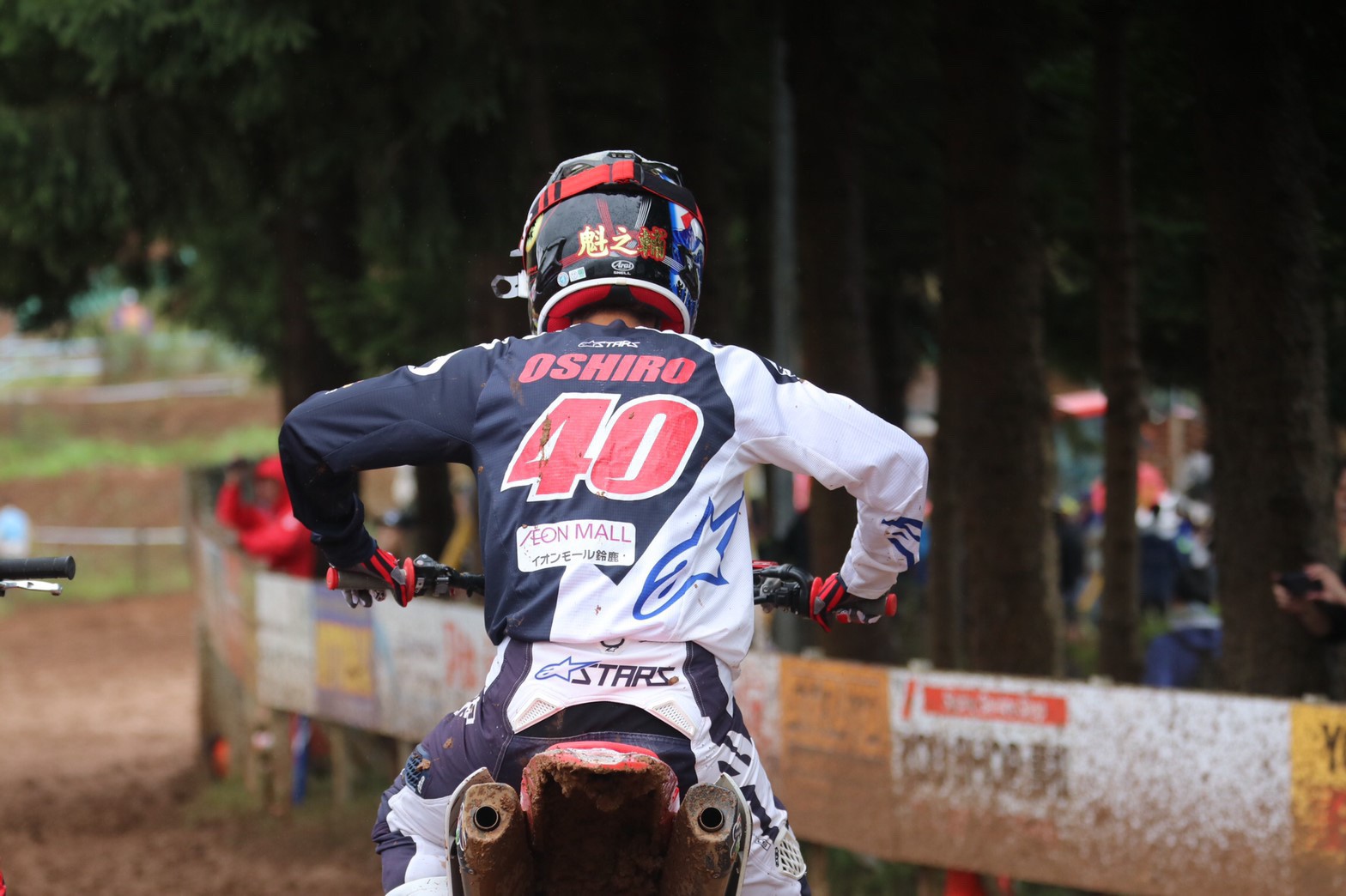 7th July 2019, (Sun.) IA-2 Class Race
Kainosuke Oshiro Ends the Weekend with a disappointing 12th in Heat 1 and 21st in Heat 2
19th Overall
Round 4 of All Japan Motocross Championship welcomes race day at the Sports Land SUGO in Miyagi Prefecture.
Kainosuke Oshiro's 4th round of the season had begun.
Race day started off in a tricky condition with light rain and muddy track condition.
Heat 1 of the IA-2 Class started and Kainosuke Oshiro having started from 4th position from yesterday's qualifying race made a decent start however, an accident occurred and forced him back to 14th position in lap 1. From there Oshiro charged through the field to finish 12th in Heat 1.
With a disappointing Heat 1, Oshiro switched his mind set for Heat 2 and made a good start from the beginning and came back 6th overall in lap 1. However, in the second lap he was in an another accident and crashed at turn 2 with other rider going over Oshiro's arm. With damaged bike and arm, Oshiro somehow got back up and continued racing and came back the second lap in 26th position. Having to suffer from the damage, Oshiro was not able to raise the pace and finished Heat 2 outside the points in 21st position.
Next round will be held at Fujisawa Sports Land in 2 weeks time.
Kainosuke Oshiro Comment
"First from the result, 12th in Heat 1 and 21st in Heat 2 outside the points and it was a miserable race for me. I had crashed just after the start of Heat and I tried my best to gain positions as much as possible. In Heat 2, I had a decent start and I was running in 6th position until I crashed again at turn 2. Many riders went past me and I could not raise the pace with damaged bike. This weekend, I had a miserable race in both heats. I will switch my mind set for next round at Fujisawa and I have 2 weeks to improve on my weak points and will try to aim for a better result at Fujisawa. Thank you."