2019.07.07
Bells Racing / SoCal MXTF Qualifying Race Report of Round 4, 2019 All Japan Motocross Championship IA-1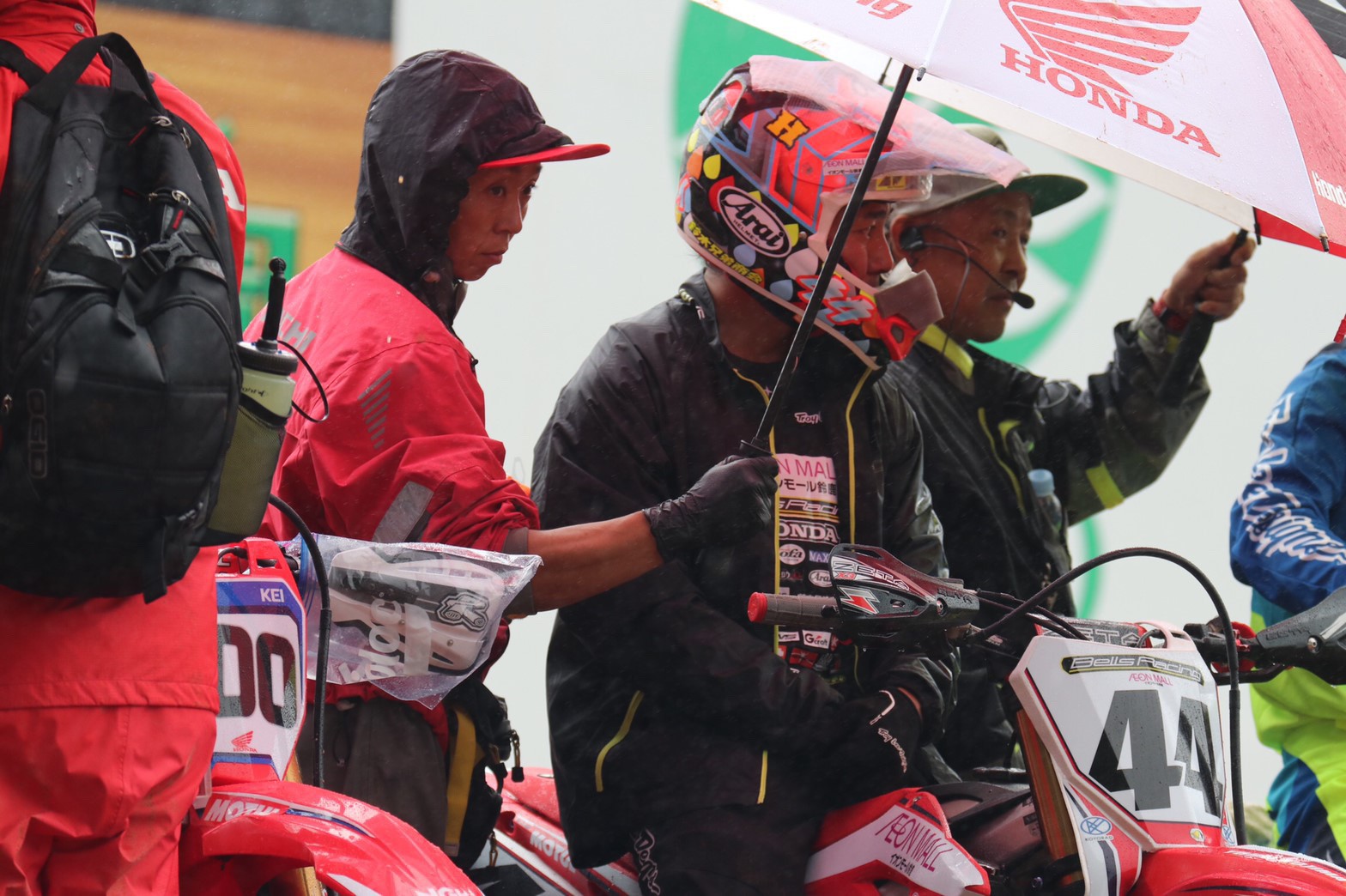 6th July 2019, (Sat.) IA-1 Class Qualifying Race
5th Place Finish for Yohei Kojima
Being as One with the Team, He will Aim for a Podium Finish for Tomorrow's Race
Round 4 of All Japan Motocross Championship took place at Sports Land SUGO in Miyagi prefecture.
From team Bells Racing / SoCal MXTF, Yohei Kojima's fourth round of the season had started.
The IA-1 Class qualifying race format will be a 10 minute + 1 lap race. The starting position for tomorrow's race will be decided from the result of this race.
The weather forecast has said cloudy for today however, it could not stop from raining. The course instantly turned to a muddy condition and the qualifying race had begun. Kojima made a good start and comes back the first lap in 4th position. Mid way through the race, he has lost a position to 5th and finished a patient race in 5th position.
It was a frustrating race however, Kojima and the team was in a good condition due to the bike feel was impressive.
Few adjustments will be made to the bike for tomorrow and Kojima will fight with the team being as one and take good measure of the weather condition to fight for the podium finish for tomorrow's race.
Yohei Kojima Comments
"Round 4 in Sports Land SUGO. The weather condition was unfortunate however, after finishing all the sessions I felt pretty comfortable. I was able to have a good start from the beginning of the qualifying race and was able to finish the race in 5th without crashing. My condition is also good so I feel that I have the strength to fight for the podium for tomorrow. As for my team, they are doing a fantastic job no matter the weather condition. Because of he effort from the team I am able to ride with confidence. We still do not know what the weather is going to be for tomorrow's race but I will continue to fight with all my best and never give up until the end. Thank you very much!"
—–
There will be 2 heats held for tomorrow's race.
Heat 1 will start at 10:30 a.m. and heat 2 will start at 14:35 p.m. in the afternoon.
Please check the below link for Live Timing.
http://www.maxbrain-jp.com/users/lap/index.cgi