2019.06.03
Bells Racing / SoCalMXTF Race Report of Round 3, 2019 All Japan Motocross Championship IA-1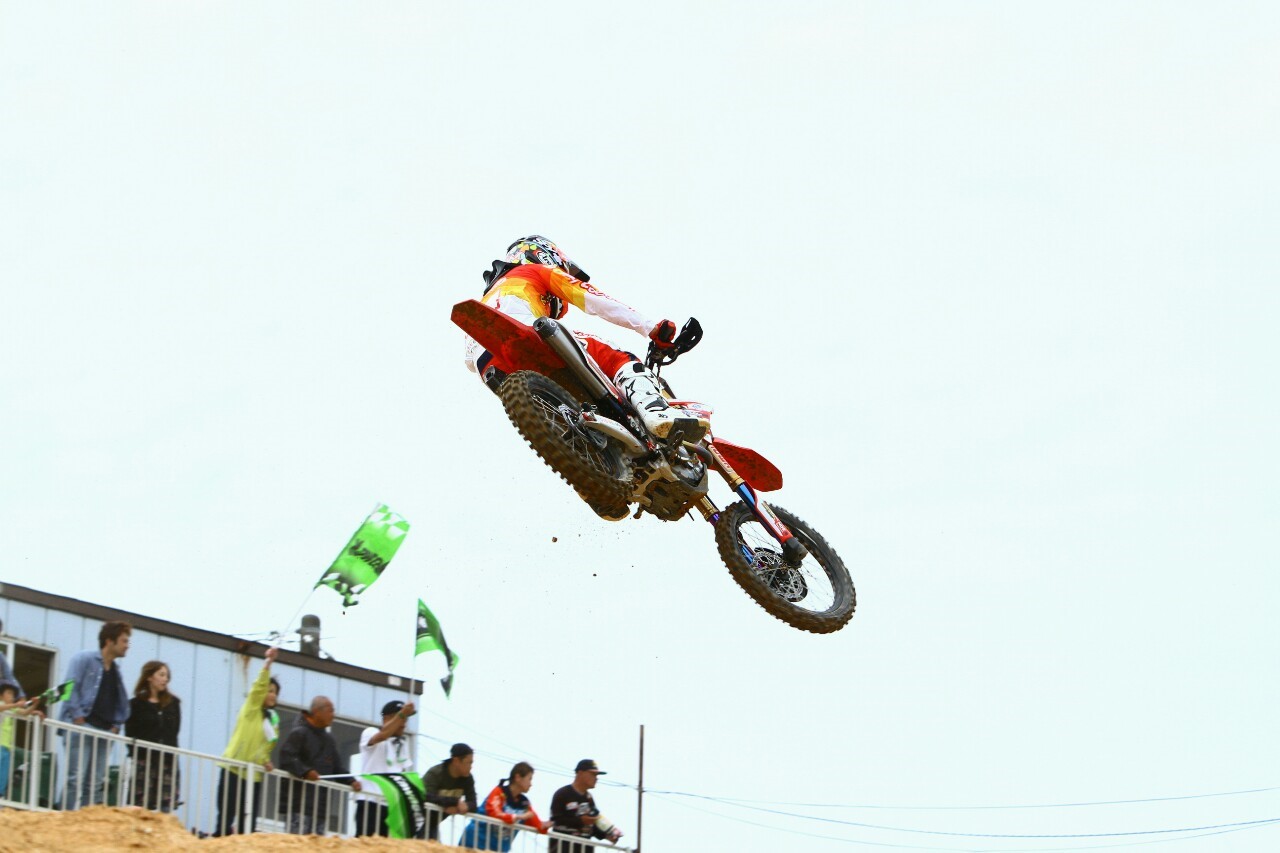 2nd June 2019, (Sun.) IA-1 Class Race
Yohei Kojima Having to go Thorugh an Unfortunate 12th finish on Heat 1 and 9th place for Heat 2
The third round of All Japan Motocross Championship came to a race day at the Sera Green Park Kourakuen in Hiroshima prefecture.
The race will be held with 2 heats (30 minute + 1 lap) and overall position will be decided.
Coming 7th on yesterday's qualifying, Youhei Kojima was having a good feel towards the race. In heat 1 Kojima started off falling back few positions and come back the first lap in 9th position. Even with having a difficult race, Kojima was able to finish the second lap in 8th position. However, in lap 7 he was forced to lose some positions and ends 12th in heat 1.
In heat 2, Kojima had a stone chip damage to his lens and was forced to have a diffitult race from the beginning and comes back the first lap in 11th. However, this wasn't the end of Kojima's difficult race, he fought as hard as he could and gains a position in lap 2 and another position in lap 16, resulting 9th in heat 2. 9th overall for the weekend.
It was a very difficult nd patient race for Kojima however, Kojima will keep fighting and continue to next round.
Yohei Kojima
"First of all, Kainosuke has finally won a race and this is a very facinating moment for the team. Starting from Honda, SoCalMXTF, AEON Mall Suzuka who is out top partner, Shinohara-san the cheif mechanic for Kainosuke, and everyone who fought hard for this moment, Kainosuke was able to bring back the result for them. As a team director I am very happy for all of them. As for my race, I had a stone chipping into my lens and it actually fell off and was forced to have a difficult race from the beginning was not able to have a race I imagined and have lots of tasks to get through however, as Bells Racing, the weekend went very fine because of Kainosuke's victory and double podium finish. We will continue to fight and prepare for the next round. Please look forward for Bells Racing's future. Thank you very much!"