2019.06.03
Bells Racing / SoCal MXTF Race Report of Round 3, 2019 All Japan Motocross Championship IA-2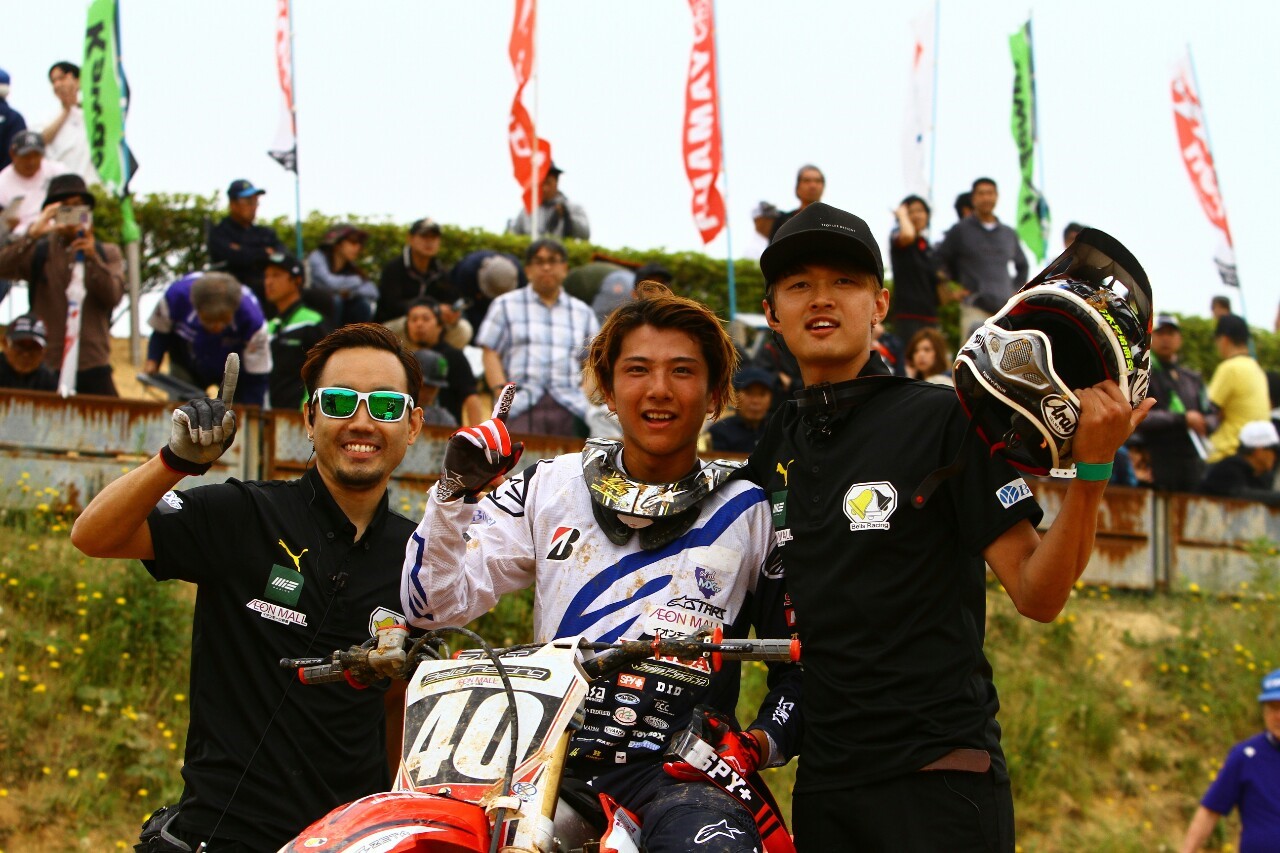 2nd June 2019, (Sun.) IA-2 Class Race
First Ever IA-2 Class Victory and a 3rd Place Finish for Kainosuke Oshiro
Resulting in Double Podium Finish for Bells Racing
The third round of All Japan Motocross Championship came to a race day at the Sera Green Park Kourakuen in Hiroshima prefecture.
The race will be held with 2 heats (30 minute + 1 lap) and overall position will be decided. Having finished first in yesterday's qualifying, Kainosuke Oshiro was aiming for only one thing, victory.
In heat 1, a rival had a better start than Oshiro however, he was able to come back the first lap in first position. Keeping good rhythm from yesterday, Oshiro increases the lead and takes his first ever IA-2 Class victory in his hands.
In heat 2, Oshiro makes a fabulous start and tries to make it two-in-a-row however, it was not easy and in lap 5 he loses a position and finally ends his weekend in 3rd position, coming 2nd overall.
Although Oshiro could not make it a double win situation, he earned a double podium finish for the weekend. With this result, it should be a promising next round as well.
Kainosuke Oshiro
"Finally got my first win in heat 1. Like I said yesterday it is today that is important and I am glad and very happy that I was able to do what I said. In heat 2, I had a better start and I thought to myself I think I can get this as well however, things weren't that easy and I ended up third position. But this weekend I was able to be 2nd in overall and it was a fantastic weekend. I still have man tasks to get through so I will continue to train so I can win again very soon. Thank you very much and please look forward to Bells Racing!"