2019.06.02
Bells Racing / SoCal MXTF Qualifying Race Report of Round 3, 2019 All Japan Motocross Championship IA-1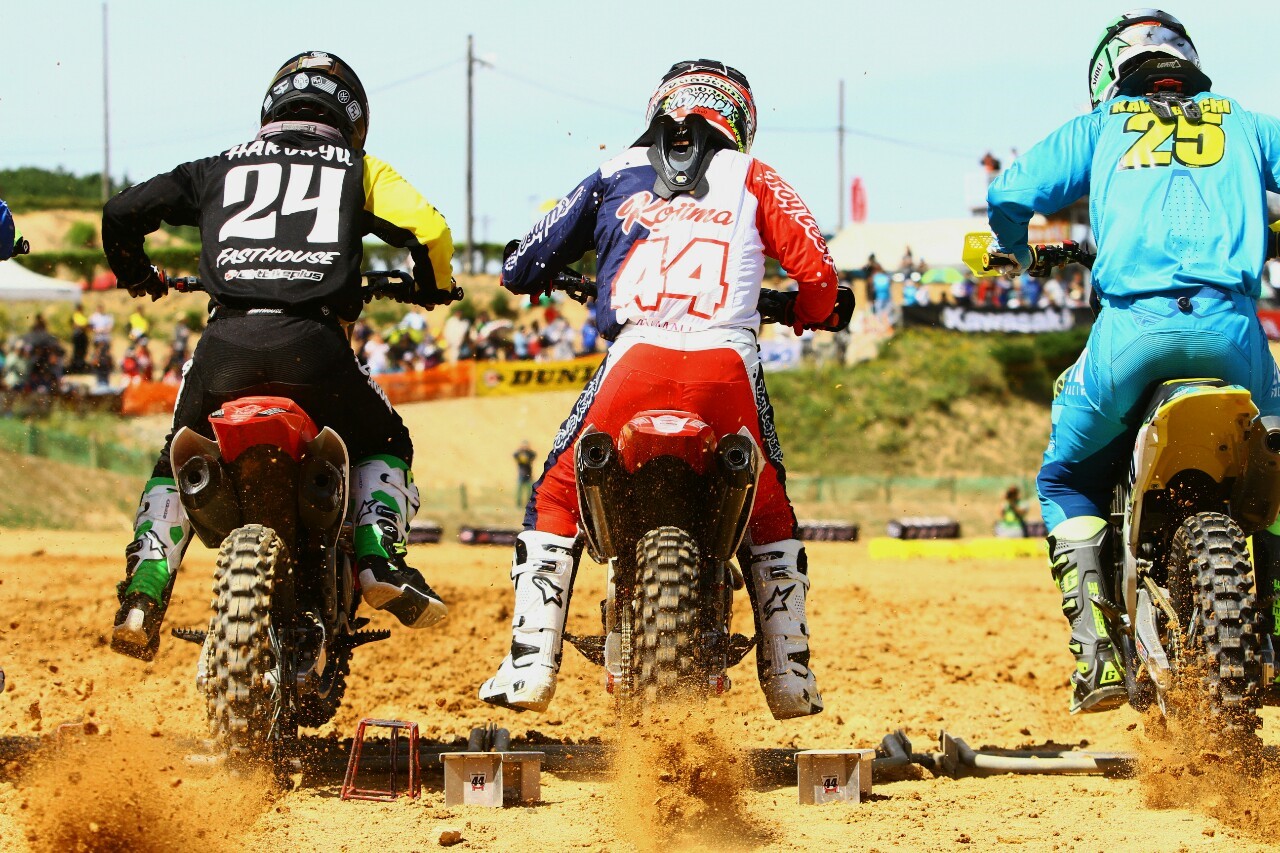 1st June 2019, (Sat.) IA-1 Class Qualifying Race
Yohei Kojima will Aim for the Podium, Victory from 7th Position Keeping Good Condition
The third round of All Japan Motocross Championship is taking place at the Sera Green Park Kourakuen at Hiroshima prefecture.
Yohei Kojima's third round of the season had begun.
The IA-1 Class qualifying race format will be a 10 minute + 1 lap race. Kojima made a decent start and comes back the first lap in 6th position. Keeping steady pace, it was a patient race for Kojima and ends the qualifying race in 7th position. With that said, Kojima and the team is feeling good with the bike and the atmosphere. Keeping this momentum for tomorrow's race and will definitely aim for the podium and victory.
Yohei Kojima
"I had a decent start, maybe 5th or 6th and had a patient race and ended up 7th overall however, the feel of the bike is good and I will adjust few places on the setup but other than that I think overall feel of the weekend is pretty good. I will definitely aim for the podium or even a victory for tomorrow's race. As for Bells Racing, Oshiro did a fantastic job getting first on the qualifying race and all this good feel is coming to the team. We will keep this momentum going and hopefully have a fantastic race tomorrow. Please attend to the circuit and watch the action of Bells Racing. Thank you!"
—–
There will be 2 heats held for tomorrow's race.
Heat 1 will start at 11:10 a.m. and heat 2 will start at 14:50 in the afternoon.
Please check the below link for Live Timing.
http://www.maxbrain-jp.com/users/lap/index.cgi