2019.06.02
Bells Racing / SoCal MXTF Qualifying Race Report of Round 3, 2019 All Japan Motocross Championship IA-2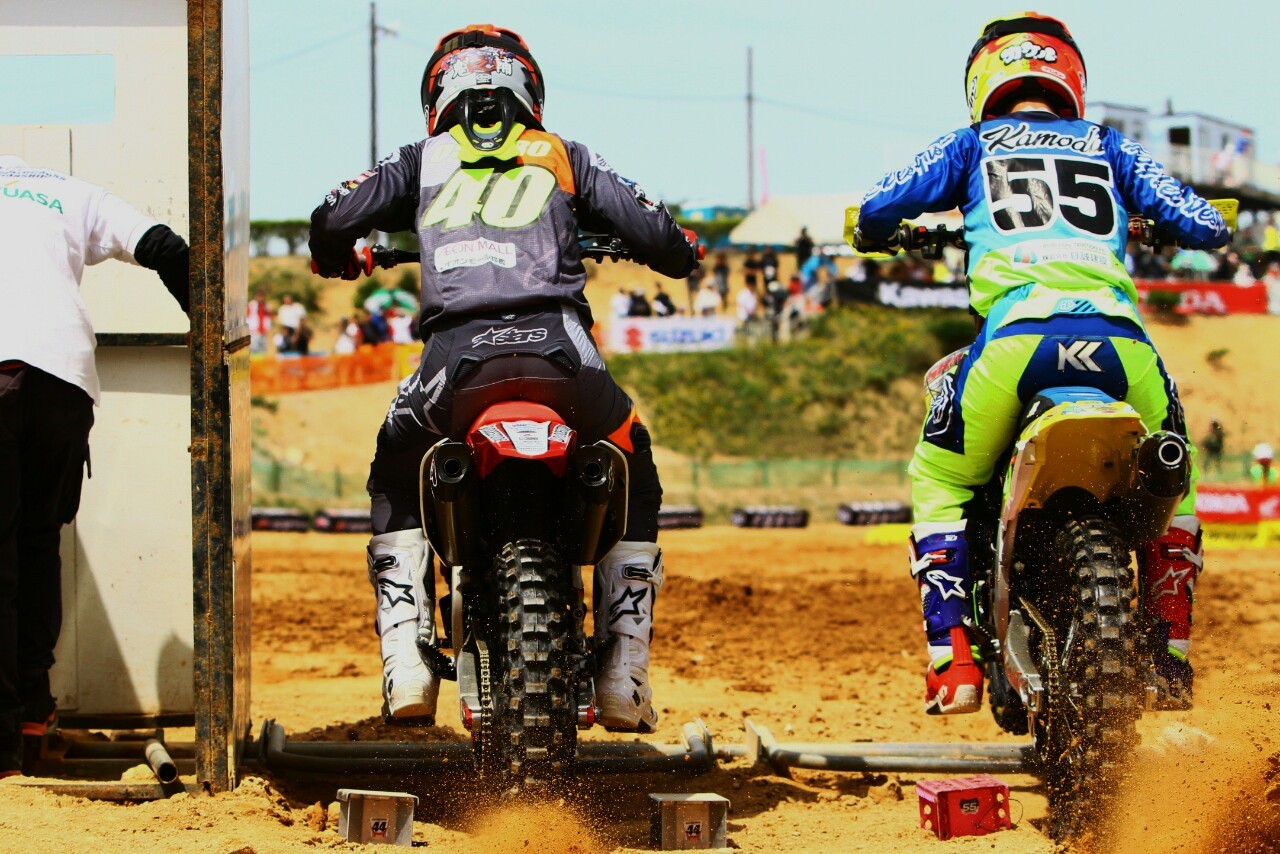 1st June 2019, (Sat.) IA-2 Class Qualifying Race
Kainosuke Oshiro Takes Victory on the Qualifying Race
Making a Promising Ride for Tomorrow's Race
The third round of All Japan Motocross Championship is taking place at the Sera Green Park Kourakuen at Hiroshima prefecture.
Kainosuke Oshiro's third round of the season had begun.
The qualifying for the IA-2 Class is separated into 2 groups with Group A and Group B. The grid will be decided with a 10 minute + 1 lap race format. Oshiro raced in Group A and immediately takes the lead from the beginning. From there he constantly laps in the 1'58 bracket and in lap 5 he marks his fastest lap of the race with a time of 1'57.452 and increases his lead. By the end, he takes his first victory in the IA-2 Class qualifying race by 11 seconds and will keep this good feel and will aim for his first victory for tomorrow.
Kainosuke Oshiro
"Finally in to the position I aimed for. First in the qualifying race. I actually had a decent start and by the end of lap 1 I was able to grab the lead and just went for it. Although I finished first today, it is tomorrow that is important and I will keep this good feel with me and try to win again tomorrow! Thank you!"
—–
There will be 2 heats held for tomorrow's race.
Heat 1 will start at 10:15 a.m. and heat 2 will start at 13:55 in the afternoon.
Please check the below link for Live Timing.
http://www.maxbrain-jp.com/users/lap/index.cgi