2019.05.13
Bells Racing / SoCal MXTF Race Report of Round 2, 2019 All Japan Motocross Championship IA-1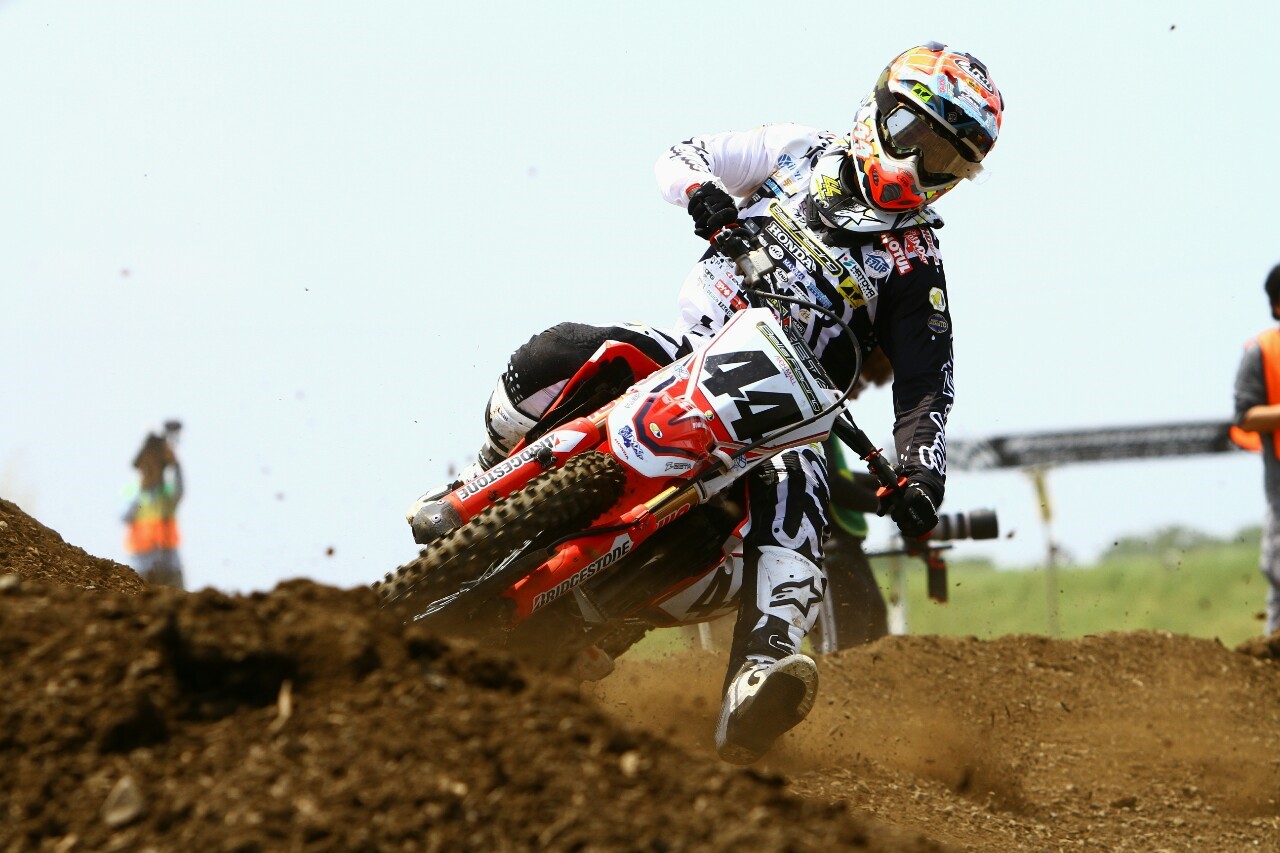 12th May 2019, (Sun.) IA-1 Class Race
6th in Heat 1 and 10th in Heat 2, th Overall for Yohei Kojima
The second round of All Japan Motocross Championship the "Saitama Toyopet Cup" took place at the Off Road Village at Saitama prefecture.
The race will be held with 2 heats and overall position will be decided.
In heat 1, Kojima gets a great start off the line and comes back the first lap in 2nd position. It looked like a promising race however, Kojima could not raise the pace and drops the position to 4th. In the final lap Kojima was overtaken by another rider and ends up finishing 6th in heat 1.
In the afternoon heat 2, Kojima had an indecent start and ends up 10th position, 8th overall.
The next round will be held at SERA Greenpark Kourakuen (Hiroshima) from June 1st to 2nd.
Yohei Kojima
"In heat 1 I had a good start and was riding at 2nd position. However, I did not have enough speed to catch the leader and eventually fell back to 4th. In the final lap, I was overtaken by another rider and finished 6th. This is a circuit that I am incompatible with and during heat 1 I have suffered from a lower backache. Then in heat 2, I messed up the start and the result was not what I have expected. However, we will now adjust for what we have to do by next round. It was an unfortunate weekend for Bells Racing however, we want to thank the fans who have attended to see us from the bottom of our heart. Thank you very much!"