2019.05.11
Bells Racing / SoCal MXTF Qualifying Race Report of Round 2, 2019 All Japan Motocross Championship IA-1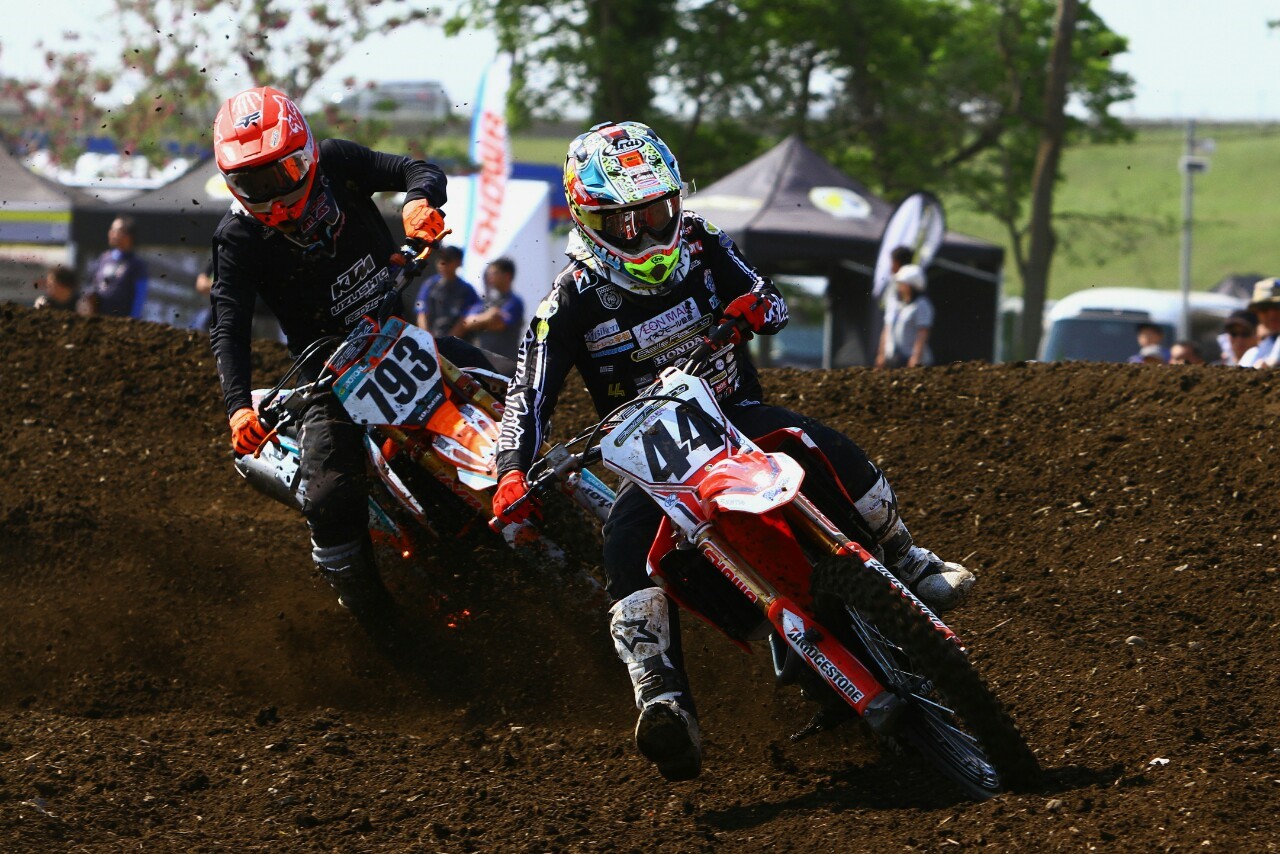 11th May 2019, (Sat.) IA-1 Class Qualifying Race
The Best Grid of the Season for Yohei Kojima
Will Aim for the Victory from 3rd
The second round of All Japan Motocross Championship the "Saitama Toyopet Cup" took place at the Off Road Village at Saitama prefecture.
Yohei Kojima's second round of the season had begun.
The IA-1 Class qualifying race format will be a 10 minute + 1 lap race. Kojima made a rocket start and comes back the first lap in 2nd position. Unfortunately in lap 4 Kojima had lost a position however, with an overall time of 0:12:17.732, Kojima finished the race in 3rd position.
Kojima is within the position to fight for the podium and even a victory. The advantage of being able to pick the starting position will be the key for tomorrow's race.
Yohei Kojima
"Overall I am content with 3rd position. I had a pretty good start and it went very smooth. The team have done a fantastic job and my Honda was in a super good condition and I believe this led to this great position. Also I had a great start so I was able to stay up in the position. If I can get another start like that tomorrow, I will be able to see the podium and really aim for a victory. Overall it was a very good day for Bells Racing with Oshiro coming in 4th so we both will surely aim for at least a podium finish. Thank you very much!"
—–
There will be 2 heats held for tomorrow's race.
Heat 1 will start at 10:50 a.m. and heat 2 will start at 14:10 in the afternoon.
Please check the below link for Live Timing.
http://www.maxbrain-jp.com/users/lap/index.cgi